The herbal tea , a very old drink recognized and consumed for thousands of years thanks to the therapeutic virtues of its plants.
With very curative properties, herbal tea is an infusion or tea leaf that is consumed hot or cold after being transformed into a finished product with various properties obtained from the mixtures of several plants to combine the effects related to problems such as: digestive, calming and diuretic etc. Whatever the preparation, the liquid obtained is usually filtered before being drunk. You can also add sugar and honey to make herbal tea sweeter.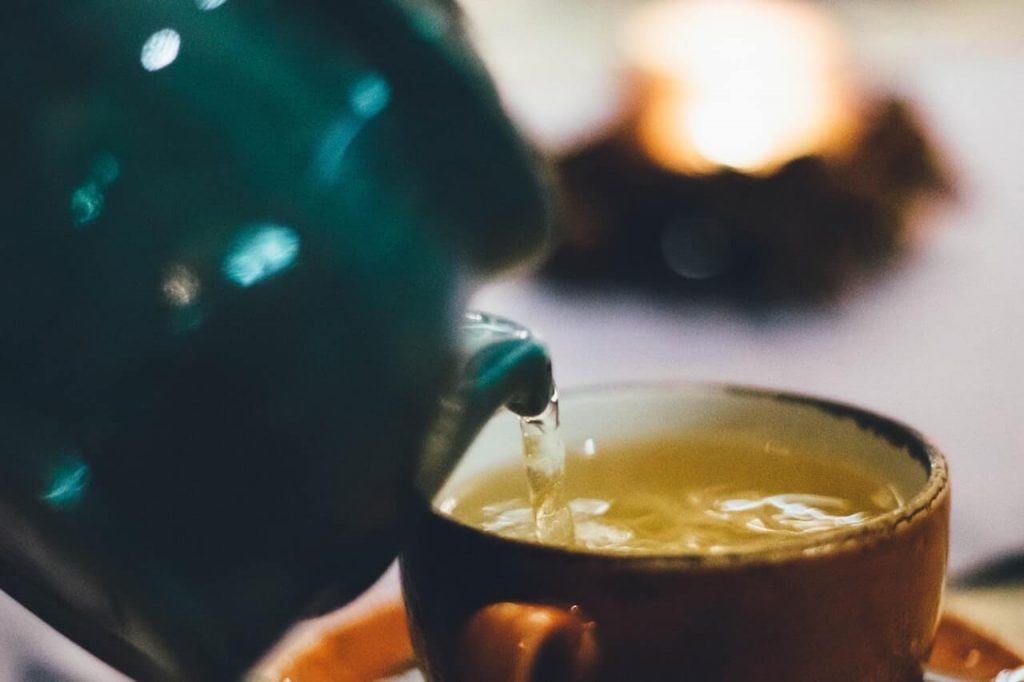 This infusion with multiple benefits can be considered as a natural remedy that allows you to revitalize your body through the vitamins, minerals and trace elements that abound in its plants and is strongly encouraged to be consumed regularly.
What are the most widespread lead teas?
We can mention some of the most widespread leaf teas:
Roman chamomile

, sought after for its digestive virtues.

Rosemary

, a circulatory stimulant.

Linden

for its soothing and digestive properties.
Let's take the case of Verbena , a well known herbal tea for the digestive and inflammatory spheres. In the first case, it treats difficult digestions, stomach aches, it stimulates the appetite and the hepatic function. It is believed to have an action similar to that of aspirin, relieving inflammation. It also has soothing and anti- stress properties.
It also acts on the hormonal system, particularly on irregular periods, and has a stimulating effect on the uterus. The verbena supports the appetite thanks to its action on the digestive juices. The active ingredients present in the flowering plant have mainly an antibacterial, anti-inflammatory and antioxidant efficiency. It's also effective against insect bites, bruises, chapping and cracks.
Preperation
Preparation 10 min & Cooking 10 min

2 g of verbena leaves

250 ml of water
Steps:
Take a pot and heat water and bring it to a boil.
Add the vervain leaves to the boiling water.
Let the vervain leaves steep in the water for about ten minutes.
V ervain has the advantage of being consumed in different forms.
Be careful! Do not confuse the verbena officinalis with the scented verbena (aloysia triphylla) which is also digestive but does not have the same virtues. If both plants come from the verbenaceae family, the first one has pale blue flowers while the second one has a lemony perfume and small white or mauve flowers.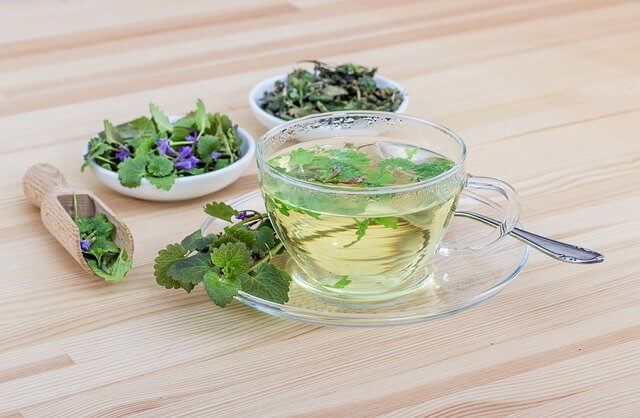 Indeed, there are several kinds of verbenas namely:
Verbena officinalis

: Digestive disorders / Anxiety and depression.

Fragrant verbena

: Digestive spasms, heartburn or heartburn.

Lemon verbena

: Depressive state, anxiety and stress / Flatulence and nausea.

White Verbena

: Flu-like condition or staphylococcal infections / Fever.
The most used is the officinal verbena because of its anti-inflammatory properties, it relieves rheumatism and soothes pain, facilitates digestion . The officinal verbena also helps to fight against sleep disorders thanks to its sedative power lege
In most cases and especially for digestive problems or anxiety, it will be used rather in infusions. In a context of antibacterial or anti-virus fight, it is the essential oils that will be the most effective. In this case, it is important to consult a professional (aromatherapist or naturopath) who will be able to indicate the good practices of use according to your problem.
The plant should not be used by pregnant or breast-feeding women either. This plant contains components which can cause complications in particular in the people suffering from urinary diseases.
When can we consume herbal tea or leaf tea?
There is no fixed time to drink this infusion but we just need to know for what purpose we want to consume it in order to make the choice of the components of our organic tea and its therapeutic virtues.
How to take full advantage of herbal teas benefits?
For an infusion to be effective, we should not pour boiling water: some substances activated by the plant are volatile and could be dispersed by too much steam. Also, it is advisable to cover the tea during the whole infusion.
Is there a difference between herbal tea and infusion?
We often confuse what is a herbal tea and what is an infusion, that is why we would like to explain the difference between these two drinks:
Herbal tea is a drink containing a plant substance, obtained by maceration, infusion or decoction and having a medical or hygienic effect.
Infusion is the action of infusing a substance (often vegetable) in a liquid in order to extract its soluble principles.
Herbal tea, infusion or tea are terms often used but often confused. Tea comes from a tree or shrub that contains theine which comes from the infusion of tea leaves. It is an energy drink similar to coffee. Tea contains multiple benefits depending on the variety of tea chosen.
There are many different types of tea: white tea , black tea , yellow tea or the most famous type: green tea.
In short, tea is simply a herbal tea made from tea leaves or the result of an infusion made from tea leaves. Herbal tea is composed of plants, leaves, roots and natural flowers but does not necessarily contain tea. The infusion time of tea leaves is shorter than the infusion of herbal tea.
Herbal tea

is a

natural beverage

made of plants, roots, leaves and flowers

Infusion

is a

technique

for preparing herbal teas.
Tea is a beverage containing theine and comes from the tea plant.
These herbal teas made from plant leaves are organic products that are not harmful to your health , even during your treatment you can consume them. In case of pregnancy, specific pathologies or allergies, you should not consume just any herbal tea. If you have more serious health problems, or if you feel any adverse effects, consult your doctor.
Have you ever experienced the benefits of herbal teas?
We would like to know what is your favorite herbal tea, so please share with us your favorite one via comments.