There is a growing demand for organic products, especially in the cosmetics sector which is expected to approach by 2024, worth US $ 22 billion globally!
Before revealing to you the 10 things that you absolutely must know about organic cosmetics and which will surely surprise you, we will first of all give you a definition of what organic cosmetics are as well as their purpose and specificities in comparison with cosmetic of conventional type .
Definition of organic cosmetics
Before explaining to you what is the definition organic cosmetics , the first thing to note is that you should not confuse the three types of products: natural products, products of natural origin and organic products.
So what's the difference between each type?
A natural product refers to any type of product that has a natural source, which means that it comes directly from nature but can be grown under non-organic conditions;
For products of natural origin, these are products derived from natural substances which are not necessarily plants, but can be minerals or animals, and which have undergone a chemical transformation.
Finally, organic products, which are grown in accordance with organic farming standards and do not use chemicals such as pesticides.
Purpose of organic cosmetics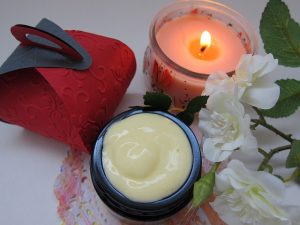 The main objective of this industry is in fact to promote products from organic farming, it is also to respect the environment, or more precisely, to better respect the environment, and at the same time to respect the health of the 'Man.
After introducing everyone to what organic cosmetics are, we will now explain the myths in this area and clarify the truth for each myth.
E-commerce, the upward trend in organic cosmetics distribution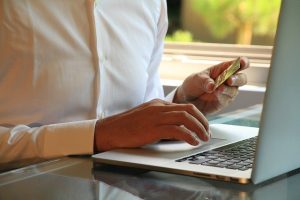 The cosmetics sector is the industry with the largest number of consumers interested in the types of products labeled organic or those with natural ingredients. Organic cosmetics is not only a fad that will disappear in a few years, but as the statistics cited above show, it is a booming emerging industry, which proves the growing importance of the said industry's market.
Among the latest trends in organic cosmetics, the emergence of e-commerce which has become a distribution channel that competes with the traditional logistics chain, so if you are a distributor of organic cosmetics , know that distribution via Either B2C or B2B online channels effectively contributes to the sales of these products.
One last thing to note is that if you are an organic cosmetics importer, it is because certain countries are better known for certain products. One example is Germany, which has established itself in the natural and organic cosmetics market for decades. This explains why it is the leading country in Europe for natural and organic cosmetics. These products have several distribution channels in the country, and there are several outlets in pharmacies, retailers and department stores … etc.
     1 / Organic cosmetic products are not effective
Among the questions that many people ask about organic cosmetics is their effectiveness compared to conventional types of products, which has led to the myth that organic products are less effective. Which is not at all true!
In fact, on the contrary, organic cosmetic products have excellent quality because they are subject to the same quality tests and protocols to which conventional type products are subjected and they use the same laboratories as the latter.
Another point to note is that your distributor of organic cosmetic products ensures that the products they sell are both effective and of quality in order to offer consumers better products and improve their health as well as their well-being.
     2 /

Bio means EXPENSIVE PRICE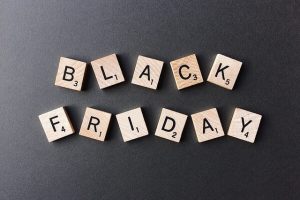 One of the stereotypical ideas about organic cosmetics is that they are expensive, so are they really, or is this just another myth related to such products?
First of all, the way we perceive the price of a product X is still very subjective and depends on several factors, like our purchasing power, the value of the product to us, its brand, etc. This also applies to organic cosmetics, the prices of which are still perceived to be high for many people, which is why we want to explain to you that this is no longer the case today, because the market for organic cosmetics is growing, which means that the production of these products will therefore increase, and their prices will fall.
There will therefore be more and more manufacturers, and their distribution will no longer be dominated by a distributor of specialized organic cosmetic products only.
     3 /

No artificial ingredients
Another myth is that certified organic products do not contain artificial ingredients and while they do not contain any chemicals, they do not contain more than 5%.
Even if the manufacturers of organic products want their products to be preservative-free, they must be added in order to extend the shelf life of their products, otherwise they can only be used for three days!
     4 /

Bio = No danger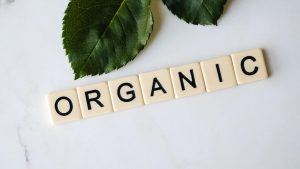 Sometimes when products claim to be organic we believe them, but is this really the case?
When we talk about organic cosmetics, we are of course talking about labels and certification bodies, because indeed, organic cosmetics must be labeled with organic labels which must be affixed to them provided by the certification body, before it was really complicated for consumers to check the conformity of the product with organic standards, because there were different organic labels, since being labeled organic does not mean that these products follow exactly the same guidelines, which made the task of choice really difficult and complicated. In Europe, for example, five major organic players have come together to coordinate organic labeling in their region, to unify the standards that must be followed in order to obtain organic certification.
And if you are a distributor of organic cosmetics, you must make sure that the organic products you sell are certified and have an organic label issued by an approved certification body.
In case you are an organic cosmetic distributor in Morocco, the country's demand for such products is very high. Ecocert is the first body responsible for organic certification in this country and there are five other bodies which follow European, American or Japanese standards.
     5 /

Does not cause allergy
Because it is rich in organic elements that have not undergone heavy chemical transformation, organic products may be more likely to cause allergies than traditional cosmetics. This can be explained by the ingredients of these products, which are the source of allergens naturally present in plants.
Therefore, we recommend that you do not rely on organic labels when making choices, but read the ingredient list carefully and make sure that the list does not contain any substances to which you are allergic, so that you do not have to adverse effects on your skin and health.
Don't forget to share with us what myth you believe in and why you prefer organic cosmetics to classic cosmetics.