Cream spreads are delicious, and nowadays it is possible to find chocolate, sugar, or salt-free cream spreads, and which despite this retain all the characteristic nutrients of the cream spreads we know.
Typically, cream spreads contain 6.20 grams of protein, 56 grams of carbohydrate, 33 grams of fat, and 56 grams of sugar per 100 grams, providing 548 calories. Among their nutrients are also vitamins K, E, B9 and B3. In addition to these properties, cream spreads also contain potassium.
Most cream spreads contain between 13% and 16% of fruit. However, organic cream spreads made only with organic fruits, do not contain any emulsifiers, additives, stabilizers, or palm oil and are prepared only with natural oils to add consistency and an irresistible authentic flavor.
To make a cream spread , we start by roasting and crushing the whole fruit of our choice. This type of "cold" treatment maintains the nutritional principles unchanged and is ideal for refill your energy in a healthy way.
The health benefits of cream spreads
Cream spreads are an excellent source of vitamin E, which is an important antioxidant that can block free radicals and fight tissue aging. These oilseeds also provide a good dose of B vitamins and trace elements such as iron, copper, zinc, selenium, potassium, calcium, phosphorus, and magnesium.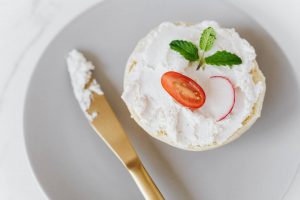 By consuming cream spreads, you provide your body with many nutrients which translate into so many advantages for the body such as:
1- Effects on cardiovascular health: 
Given the presence of unsaturated fats, in particular oleic acid, the consumption of cream spreads positively affects the activity and balance of the cardiovascular system.
2- Benefits for the gastrointestinal system: 
The high fiber content promotes intestinal transit and the expulsion of toxins and waste.
3- Well-being of the nervous system: 
The good magnesium content promotes better efficiency of the nervous system and the capacity for muscle contraction. Magnesium is also involved in promoting relaxation and, thanks to the presence of vitamin B6, we will have additional support for the synthesis of neurotransmitters.
4- Action on the osteoarticular system: 
Magnesium promotes bone and joint health.
5- Healthy and flowery epidermis: 
Thanks to the contribution of "good" fats and vitamin E, which has an excellent antioxidant action, consuming cream spreads helps protect the skin from free radical damage and excessive exposure to rays. UV.
Additionally, many top professional athletes regularly include whole wheat bread with cream spreads in their breakfast. Cream spreads are extremely high calorie foods that, in principle, we do not recommend for those who find themselves with a few extra pounds and are looking to lose weight through training.
However, if you are preparing for a marathon, bodybuilding or weightlifting competition and you need to consume a high calorie intake due to the intensity / duration of your workouts, cream spreads can provide you with the following advantages:
6- Contribution of healthy fats: 
Their fat content is high, two tablespoons of cream spread give us 11 grams of fat, of which only 3.5 are saturated fat (which increases the risk of heart disease) and the rest are unsaturated fats.
7- Calcium content: 
With two tablespoons of the cream spread , we reach 4% of the recommended calcium intake and maintaining good levels of this mineral in our body is essential for its functioning and helps to avoid stress.
8- Iron diet: 
People suffering from an iron deficiency will not be able to perform optimally, so adding two tablespoons of the cream spread contributes to 4% of the recommended consumption of this mineral.
9- High calorie intake: 
If your day requires a high energy intake, and you have a high calorie intake, this can help you avoid losing weight in a dangerous way. Its ingredients provide around 200 calories in just two tablespoons.
10- Increases the energy levels of the body: 
Cream spreads contain a high protein content of soybean extract, lecithin which has a high content of iron, calcium, and protein, increasing energy.
11- Reduces blood pressure: 
Remember that some cream spreads also contain an excellent ingredient: cocoa, which contains antioxidants that not only help to clot the blood, but also to regulate blood pressure. Hazelnuts are a great source of healthy fats and vitamins that can boost the immune system .
12- Improves Mood: 
Since contain vitamin B, which improves mood, and corn syrup which can control anxiety and depression.
In addition to all its benefits, these delicious recipes contain flavonoids, which can improve circulation and support brain health, and thanks to their high mineral content, they protect bone health and thus help prevent osteoporosis .
The cream spreads , and especially the chocolate ones, contain phenylethylamine, a neurotransmitter that helps us stay in a good mood, helps us focus and acts as a natural anti-inflammatory, thus relieving small joint discomforts and facilitating muscle development. They also stimulate vasodilation, that is, the widening of blood vessels, which leads to better blood circulation and lower blood pressure.
Cream spreads are also an excellent source of vitamins: B, which is responsible for the proper functioning of the metabolism and a good hair, skin, and nails, as it also helps prevent certain memory problems ; E, with antioxidant and anti-aging properties; C, which strengthens the immune system; and K, which helps maintain healthy bones and tissue. They contain a significant amount of minerals such as potassium and manganese.
It is also important to note that cream spreads have no cholesterol. Their proteins are of very good quality, since they contain a high proportion of arginine. This amino acid is very important for the proper functioning of the cardiovascular system. The richness of its nutritional composition is supplemented by vegetable fibers, vitamins, mineral salts, and trace elements. The sodium / potassium ratio of cream spreads is remarkably favorable to potassium, which makes them ideal for controlling high blood pressure. They are also beneficial in preventing the formation of kidney stones.
Recommended use
For your breakfast or a quick and tasty snack, mix the cream spread well and spread it directly on a slice of bread (preferably whole or rye), cookies or, why not, on milk and cereals. They are also popular in the preparation of cookies, sweet creams, moist cakes and muffins.
Additional use: when you are in a hurry and want to satisfy a little hunger, a good spoonful of cream spread is enough to give you energy!
The cream spread is ideal for adolescents, athletes, pregnant women, children and adults who want a healthy diet, and its consumption in a controlled manner and under a high-performance training diet will allow you to enjoy an excellent energy and physical restoration option before and after your physical activity.
Besides having a fabulous taste, it is clear how consuming the cream spreads has a beneficial impact on our health. The important thing to evaluate before purchasing this type of product is to check that it does not contain any refined ingredients that alter its flavor or natural smoothness.
In short, we must be clear that we can enjoy breakfasts and snacks as before, but we must do so according to the knowledge we have now. We know the damage that sugar, palm oils, colors, flavors, and chemicals generally do. Whether it's with our own homemade recipe or with the new healthy commercial options, let's stick to the good one: cream spreads.
Now it's your turn to tell us which spread you like the most.
Don't forget to react in the comments.
To Read: 30 Superfoods that everybody must know!