Whether you're a man or a woman, we all dream of having healthy, hydrated skin and a healthy glow. Yes! because even men have the right to take care of their skin, skincare is not dedicated only to women. Your dream will come true with the use of prickly pear oil .
Say goodbye to spots, dark circles, sensitive skin, brittle hair, brittle nails, stretch marks, wrinkles, bags under the eyes and welcome to a radiant, rejuvenated and well hydrated skin. Indeed, this fruit with magical seeds is suitable for all skin types.
Maroc Organic reveals the history of this oil, its benefits and how to adopt it in your routine and how to keep it.
Prickly pear oil "the must have", a global care of exception, ideal for eye contour and the whole face. It represents a natural anti-aging, nourishing, moisturizing, healing, illuminating and revitalizing for the skin.
History and origins of the prickly pear oil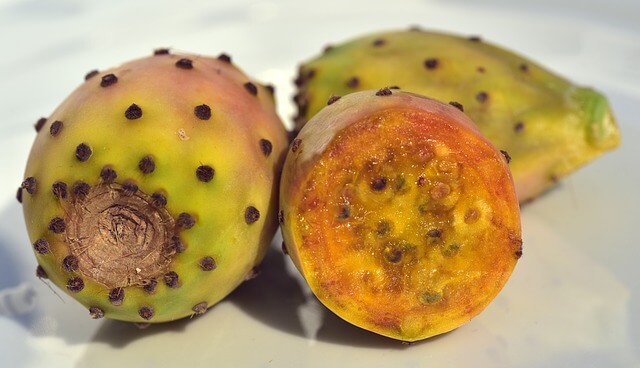 The history and origin of the prickly pear oil comes from from a tree of the cactus family, also called "Hendi" or "Karmous ennsara", a fruit that is constantly mentioned lately not only as a summer fruit, but rather as a fruit offering a miraculous oil extracted by cold pressing of its seeds.
Did you know that this fruit originates from Mexico? Indeed, Opuntia ficus-indica is the name of the plant, it grows on arid lands. After a few years, the fruit is now available in the Maghreb thanks to the Spanish, which explains more its name "karmous ennsara". People in the countryside use it as a barrier to protect their own homes.
The benefits of prickly pear oil:
Just like the other essential oils we had shared with you, prickly pear oil is no exception. It also has certain benefits, which we will elaborate on in the following lines:
Your new anti-dark circle and anti-aging ally at the same time:
Rich in vitamin E (1000 mg / kg), Omega 6 and vitamin K, prickly pear oil stimulates blood circulation and helps boost collagen production. Thanks to sterol, it tightens the pores and slows down the sagging of the skin. In addition, our organic prickly pear oil cold-pressed in Morocco helps dark circles to disappear and naturally deflate the pockets.
The prickly pear oil is ideal against spots. Thanks to its moisturizing and anti-oxidant properties, it reduces pigmentation spots or traces of acne, protects against skin damage and helps to brighten the complexion. It is also very useful to avoid stretch marks .
Thanks to its linoleic acids (respectively 60% and 22%), moreover they are essential fatty acids that our body cannot produce, it nourishes and hydrates your skin in depth. Do not worry, it is easily absorbed and does not grease.
How can I incorporate organic prickly pear oil into my routine?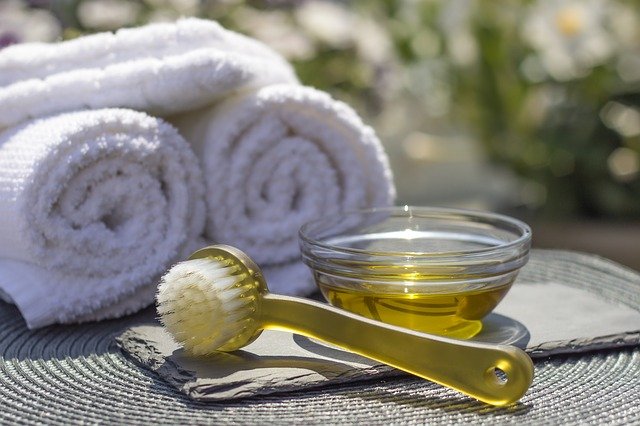 After cleansing and toning your face, it is time to apply your miraculous organic prickly pear oil :
Night care, moisturizing and regenerating
Apply a few drops on your entire face (one drop for the forehead, two drops for the cheeks, one drop for the chin and above all do not forget your neck because we tend to forget it, it is also part of your face, it needs it too), then gently and carefully practice a facial massage to work the muscles of your faces to firm them, tighten them and strengthen their fibers.
Apply all over your face and neck in the evening as a regenerating moisturizer: it's during the night that the cells regenerate.
Apply it first as a primer or a moisturizing base with a massage before applying your sunscreen or makeup.
You can apply it to the ends and lengths of your hair after washing it, to get extreme hydration and shine. You can even apply it on the scalp before using your shampoo as a treatment for your damaged hair as well as a protective oil during the summer.
Application on the nails:
Do you suffer from nails that keep breaking every time? Well, the solution is once again guaranteed thanks to the daily use of the oil of prickly pear allowing to have strong, hydrated and smooth nails. Even more so, it quickly eliminates cuticles and dry skin around the nail. To achieve this, put a few drops of oil in your nails in the morning and evening and massage gently and carefully.
For more tips on how to take care of your nails, check out this article:
https://marocorganic.ma/6-ways-to-heal-damaged-nails/?lang=en
How can I store prickly pear oil?
To protect your precious oil and to guarantee its results, it is essential to preserve it in a place protected from the sun and heat.
As for us, Herboristerie Principale puts your prickly pear oil in a tinted bottle to protect it from light.
Our little word of conclusion:
Prickly pear oil is a precious oil, very appropriate to dispel your insecurities. It allows you to moisturize your body, protect your skin, improve sensitive and dry skin, regulate the sebum level of oily skin … and many other benefits that you can read at the top of our article.
This is an essential oil that should be included in your products. Make it a part of your routine and you won't regret it. So take care of your skin, take care of your hair, take care of your body, and finally take care of yourself, because no one else will do it for you.
So, what is your first impression after using prickly pear oil?
If you have any questions or other suggestions on how to use this oil, feel free to react in the comments.