Are you ready to take an unfiltered selfie and post it on Instagram?
Most of you might say NO. As we all know, the main function of the filter is to camouflage the imperfections of our face, especially the skin.
That's why posting on social media today without filters can create a buzz , because people have become so sensitive to their natural appearance.
However, when there are other effective ways to make the skin soft and bright, why have so many choices: There is nothing better than a facial scrub based on natural products once or twice a week to remove dead skin and impurities that introduce the pores of the face as well as it promotes the renewal of the skin through massage during application stimulating blood circulation.
1 / Coffee-based facial scrub: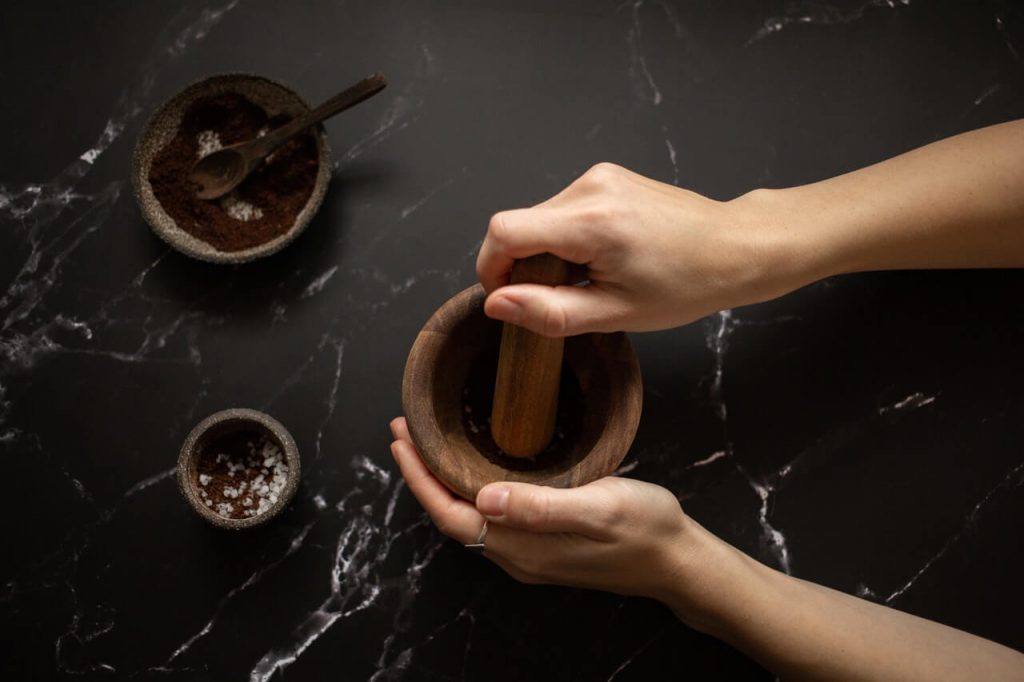 Coffee based natural scrub is based on a naturally occurring material, coffee has many benefits for the skin of the face and body.
First of all, it is a powerful exfoliant that allows to clean the skin in depth and to eliminate easily the dead skins.it is also an antioxidant that makes the skin shine, purifies the skin and fights wrinkles, if it is used as a facial scrub.
It can be applied to all types of skin, even more, people with oily skin have a bonus: to get rid of the sebum secreted by sebaceous glands, which undoubtedly protects the skin from dryness but whose excess has undesirable effects as an example the pores that dilate, the appearance of blackheads and microcysts resulting from its accumulation in the pores.
Fans of tanning, we certainly haven't forgotten you! The Organic Coffee Mint Face Scrub is yours, you can now clean your face while enjoying a light tanning effect with a delicate mint scent.
2 / Charcoal Face Scrub: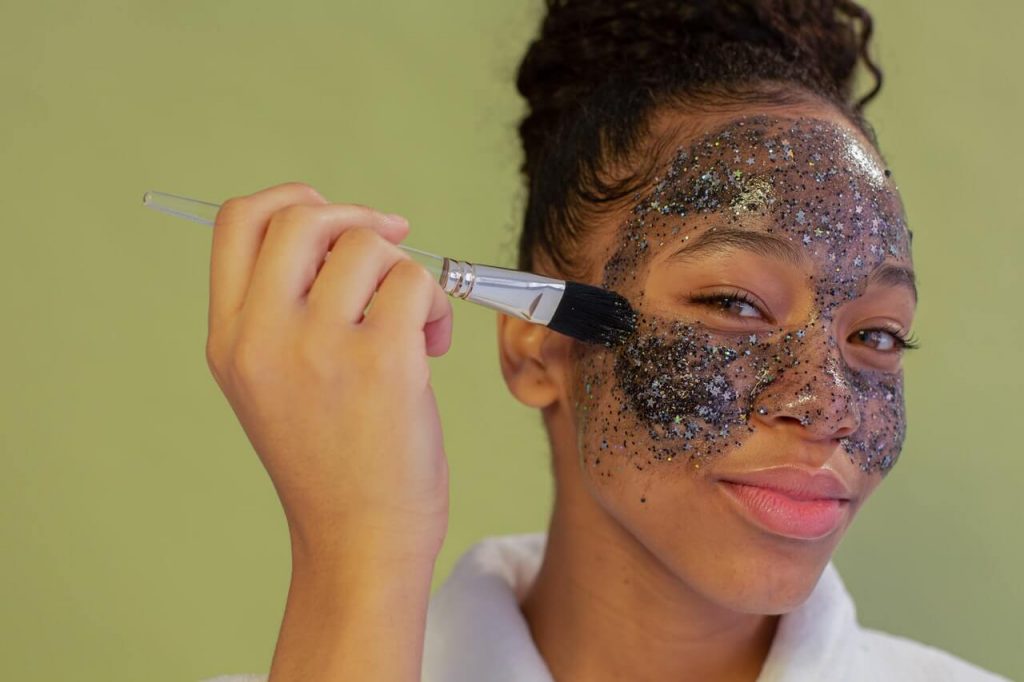 Not far from coffee, charcoal also acts as an exfoliant cleansing the skin, leaving it glowing, smooth and fresh, we can say that it can fit into the box of a detox. It also has a magical power to absorb sebum, which causes skin disorders especially in people with oily skin.
Just massage a nut of Organic Charcoal Face Scrub on the wet skin of the face and then rinse with water. You will be absolutely amazed at the brightening effect that such a dark product can give you.
Time flies, no one is going to be young forever, so why not extend this step and make the most of a wrinkle-free face? The antioxidants in charcoal can fight free radicals, which can damage skin tissue without destroying the hydrolipidic film that forms a natural barrier on the skin's surface. Therefore, people with dry skin need not worry about using this face scrub.
3 / Rose face scrub: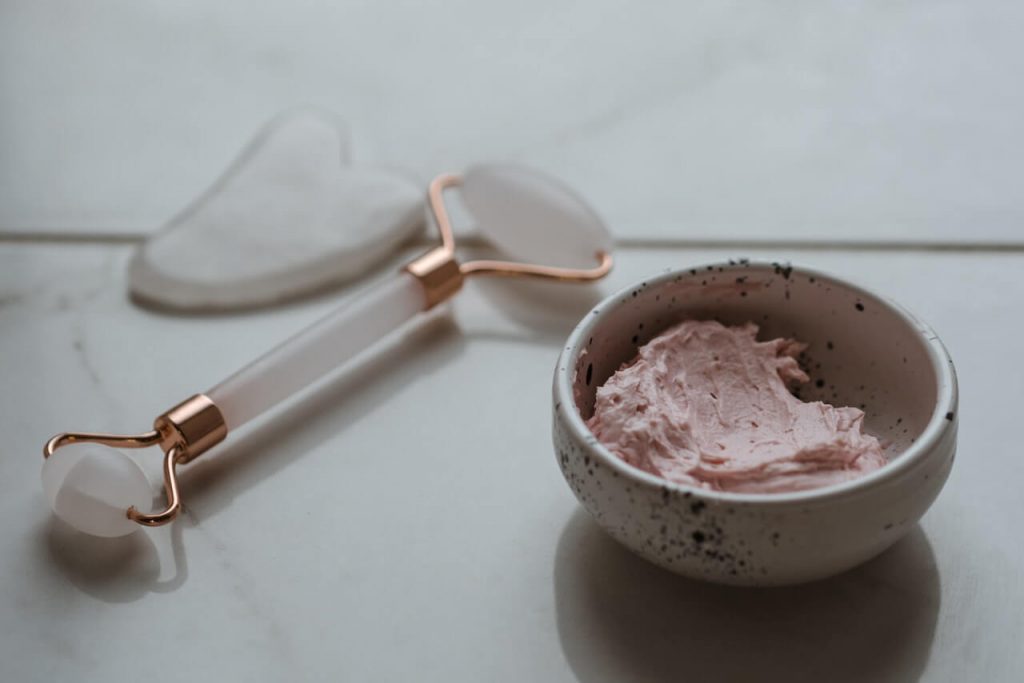 For years, plants were a reliable source of beauty products. Women put a lot of effort and time into gathering plants and processing them to have a beneficial and safe natural product in the end.
The rose was one of these plants, as it also has many benefits for the face and skin.
First of all, rose extract effectively fights against skin itching common to people with dry skin or seasonal allergies, it helps soothe the skin and bring a feeling of freshness.
If you suffer from acne, we have a remedy in the form of a facial scrub made with rose called: "Organic rose face scrub". It's a scrub that deep cleans, regenerates and nourishes the skin, while ensuring that acne and skin pain are eliminated once and for all. To do this, simply apply a small layer to the skin, do not touch the eye area, massage gently for up to 5 minutes, then rinse thoroughly with warm water.
Tips for a successful face scrub:
To spoil your skin, make light circular movements to deepen the product on the whole face perfectly removed from makeup and wet. But be careful to avoid the eye area.
In order to perform this ritual to perfection you will need Loofa, a soothing sponge and a high quality soap made of olive oil, coconut oil and apricot kernel oil flavored with exotic verbena essential oils.
Not only that, after rinsing the face scrub , you can maximize the benefits by using a moisturizer based on Alvena cosmetic sweet almond oil, which is rich in oleic acid and vitamins A and E, it is recommended to moisturize all skin types, especially dry skin and irritated skin. When this irritation is caused by hair removal or superficial wounds, this oil is certainly useful to soothe and eliminate scars.
Pregnant women are not excluded, they can take advantage of it to prevent stretch marks during pregnancy, a problem that the majority of expectant mothers suffer from and that often has a negative influence on their self-esteem.
Despite being used for moisturizing, this cosmetic sweet almond oil Alvena can change hats and serve as a face and body scrub by combining it with sugar.
Usually, this routine can be done at any time of the day without any problem, except that the most opportune time is at night, after cleansing the face of all the impurities collected during the day, consequently giving your skin the benefit of the moisturizer that you can leave on all night.
Many of you prefer a complete Facial care routine, consisting of a cleansing Konjac sponge, a brightening mask, a wrinkle-reducing eye contour, a sun care for the face that provides maximum protection against UVB and finally a regenerating night care that nourishes and provides elasticity and firmness to the skin.
What about you, what is your favorite face scrub?
Share it with us in the comments.
To read: 10 benefits of argan oil